Our green approach comprises of development of "Leadership and Culture", "Green Facilities Enhancement" and "Effective Use of Resources" in our daily business operations. This serves as the direction of our Group on exploring, designing, implementing and participating in every green activity, and effectively enhances corporate performance and fosters a green community.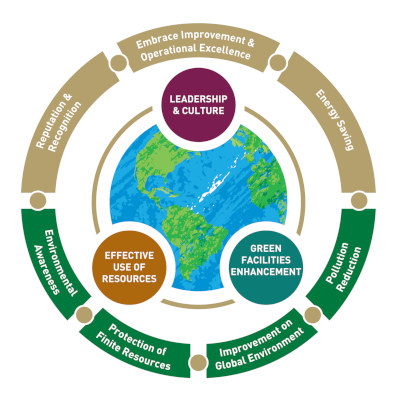 Leadership and Culture
We nurture our leadership and culture with the establishment of a comprehensive environmental policy, green committees and encouraging employee participation.
Environmental Policy: Established and approved by the Board of Directors, we give due consideration to the environmental issues to every stage of business operations.
Green Committees: The two committees "Green Management Committee" and "Energy Management Committee" are staffed by industry experts, to share professional advices and strengthen our green practices.
Employee Involvement: The Group enhances employee's awareness and commitment to environmental protection with training, newsletters, notices and workshops.

Green Facilities Enhancement
The Group has made a wide range of investments towards reduction of greenhouse gas emissions through green facilities enhancement and green practices implementation, including chiller improvement programme in our underneath properties, lighting improvement programme, and transparent designed LED TV walls installed at the Façade of shopping mall.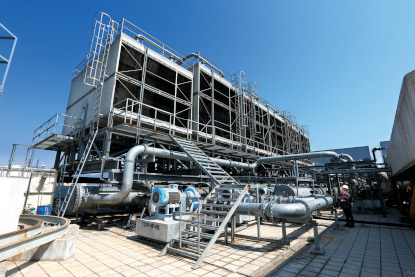 Effective Use of Resources
We have set Key Performance Indicators in our energy monitoring system to keep track of energy-saving performance, and enhance energy efficiency in aspects including electricity, towngas, and vehicle use. On top, we established green purchasing and practices across our business and back office operations to ease the burden to the environment, including recycling of paper, food waste, aluminum cans, and plastics.